"Change is an inevitable part of life" is a memo Tencent apparently didn't get. As per usual, Honor of Kings and PUBG Mobile from the Chinese gaming giant top the overall revenue chart, per Sensor Tower's data.
Related: Hardcore mobile gaming grows, hyper-casual withers in Western Europe
The top four spots saw no change in August 2022 in worldwide overall revenue, however, two interesting changes catch the eye almost immediately. The first one is Activision Blizzard's Diablo Immortal reaching the top 10 once again, this far climbing as high as the sixth spot, and the second one is Sony's Fate/Grand Order ranking as the fifth most revenue-generating game in the 31-day period.
Before diving any further, a reminder is in order. Sensor Tower's data doesn't include revenue from third-party Android marketplaces, and Google Store is not available in China.
Honor of Kings and PUBG Mobile top the charts again
Tencent's Honor of Kings generated over $222 million in revenue in August and held its throne. The mobile MOBA is still heavily China-dependent in terms of revenue, as about 94% of its income comes from home grounds. Tencent and its publishing arm Level Infinite soft-launched the game in a number of countries nearly a month ago, but it's too early to see any drastic changes and the game is yet to fully launch worldwide. Taiwan (2.3%) and Thailand (1.8) come second and third in player spending for Honor of Kings.
Another Tencent title, PUBG Mobile, is doing quite well and ranks second in overall revenue and Apple's App Store revenue charts. The mobile battle royale game earned approximately $156.3 million and roughly 60% of the revenue came from China, where the title is dubbed "Game for Peace". The United States-based players brought 8.8% of the revenue and ranked second in this regard. Sensor Tower didn't share the third-ranking country for PUBG Mobile, but it's usually Turkey following after these two countries.
MiHoYo's Genshin Impact and King's Candy Crush Saga held their third and fourth positions, while Sony's Fate/Grand Order took over Roblox's place in August.
Diablo Immortal makes a comeback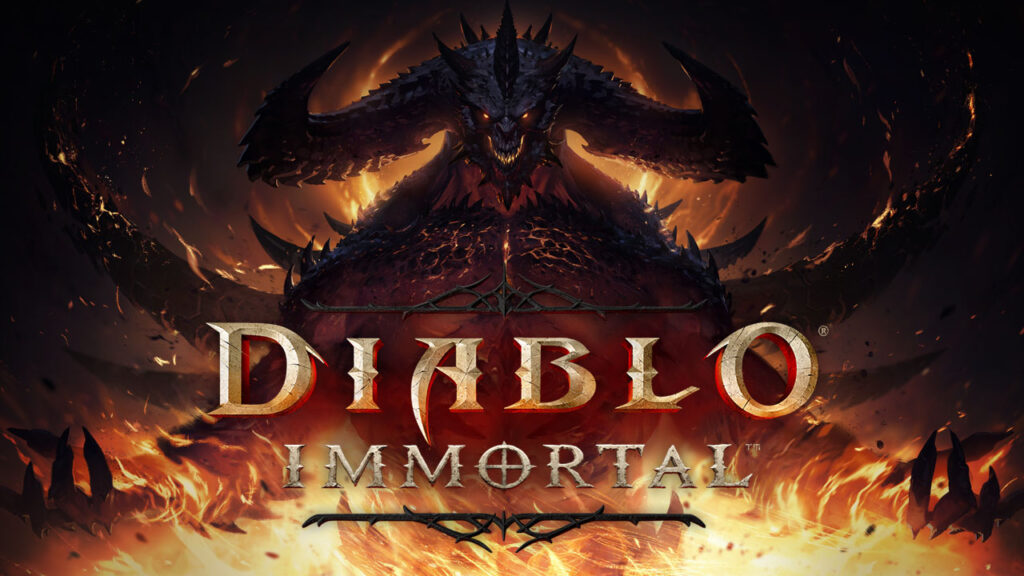 It's no surprise to see Activision Blizzard and NetEase's Diablo Immortal, if anything the game should have made it to the list way earlier, but its China release was delayed till July 25 due to several reasons.
Related: Diablo Immortal reaches over 30 million players in just two months
Diablo Immortal generated a hefty $97 million in just one month, seeing a 42% month-over-month increase in revenue. Despite the heavy criticism coming from the fans, the role-playing game is doing quite well in terms of both download numbers and revenue.
China takes first place again as nearly 61% of the game's overall revenue comes from the far eastern country, USA follows with a little over 16%; the third country with the most revenue wasn't disclosed.
Global mobile games market in August 2022
Per Sensor Tower, in August 2022 players spent approximately $6.6 billion across Google Play and App Store, meaning there's a 12.4% decrease year-over-year and about 1.5% decrease month-over-month.
The USA takes the number one spot with 28% ($1.9 billion), followed by Japan with nearly 20% and China at 17.4%; however, keep in mind that Sensor Tower's report doesn't include any third-party marketplace data. Simply put, China's Android market data is completely missing here since Google services aren't available in the country.
---
The State of Mobile Game IAP Monetization — Publisher Survey
The State of Mobile Game IAP Monetization is a survey-based research project undertaken by wappier and designed to gather and analyze actionable data points from the world's leading mobile game publishers with regard to IAP monetization.
It also aims to estimate the level of forthcoming adoption of machine learning and artificial intelligence technologies as a means of improving IAP monetization through predictive modeling and next-best-action-based marketing experiences. The end product will provide mobile game publishers with a comprehensive understanding of where they sit relative to other publishers in terms of IAP pricing strategies and price optimization technology.
By taking the survey you'll also be given the option to enter into a raffle for a $200 Amazon gift card.