Supercell's CEO Ilkka Paananen talked about what makes Clash of Clans a unique success, how the company approaches new game ideas, and Supercell's current position with NFTs.
Founded by Ilkka Paananen and Mikko Kodisoja back in 2010, the mobile game company so far pushed only five titles out the doors but managed to become a multi-billion dollar gaming entity in just a little over 12 years. Unlike most other mobile game makers, Supercell embraces a different approach and considering how the Finnish mobile game firm regularly hits its financial goals and even breaks records after records this method seems to be working just fine.
Rather than pushing out numerous mobile games that have a short life span, Supercell focuses on making games that are fun to play and that stay alive for many years to come. The gaming giant's approach stood its ground even after being acquired by Tencent in 2016. Helsinki-based company's games are Hay Day, Clash of Clans, Boom Beach, Clash Royale, and Brawl Stars (not including side titles), and the gaming firm's titles have seen more than 3 billion downloads so far.
Clash of Clans is special
To explain some bits of their secret and what awaits the company in the future the Founder and CEO Paananen gave an interview to Fast Company and responded to some tough questions amid Clash of Clans' 10 years anniversary.
Paananen said Supercell sees its games as a game as services and they set out to create meaningful experiences for players. He says the Finnish company's aim is to become a part of people's everyday lives and adds that Clash of Clans succeeded in this manner.
He further comments that some players continue to play Clash of Clans even after five, six, seven, or eight years, and these players say they come back because "they love the game and the humor and the characters and the gameplay" but then he underlines something even more important; "But as often—if not more often—they also refer to the other players. It really is the clan."
He wraps up this bit with the following comment:
"It's fun to play the game with other people, because you've gotten to know them. Games make the planet a bit smaller; they bring people together from all kinds of different backgrounds, different cultures, and different parts of the world."
Why does Supercell kill almost every new game?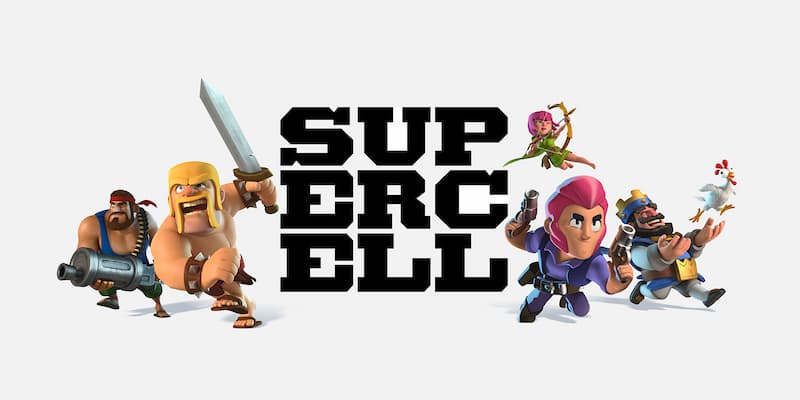 The Finnish mobile games giant has over 1,000 people working for it, yet, the number of games doesn't seem to add up with the human power they have. Paananen goes into detail and explains why they kill so many new games at different stages with the following lines:
"In the past 12 years, we've only released five games. A big part of our culture is that the quality bar is extremely high. Small game teams, which we call cells, build and prototype new games all the time. However, most of those games the outside world never gets to see, unfortunately."
He says that some games get soft launched in markets like Canada and New Zealand, and receive real player feedback, but adds that even at the soft launch period they tend to kill games. However, the successful businessperson adds that it's not him dealing the killing blow, but the game teams.
"It's really the game teams that run the show here, not me. I'm here only to support the game teams. You need to take a lot of risks, and at some point, you wind up killing that idea, but every once in a while, a game does make it out."
Does Supercell have any NFT plans?
The Finnish game maker underlines the fact that in Supercell's focus lies the player experience, and according to him, at this point in time, "Supercell hasn't seen an opportunity for NFTs to truly, truly make the experience better. Maybe that day will come someday, but so far we haven't seen it."
Paananen says Supercell games reach over 100 million users every month and their demographic is quite wide. He stresses that their goal is to make the experience better for their players, and NFTs aren't there yet. "We haven't yet figured out a way" he says and wraps it up.
Supercell's latest game Boom Beach: Frontlines was soft-launched in 20 countries so far, and the game had over a million pre-registered users prior. The company invested in Space Ape Games for a second time and increased its stakes in the game maker by over 75% before pushing the game out.
The Finnish gaming giant also announced that it will support Channel37 for an unannounced PC game.