Are you a developer who is working on a hypercasual game? Hypercasual games are one of the most popular mobile games genres, in fact, hypercasual games dominated 2019's top new mobile games list. We are huge fans of the genre, we talked before about these games and what are they. Also, we talked about the genre's most popular mechanics. We care about the developers too! That's why we asked our partners who are hypercasual publishers and developers to answer this important question.
What makes your hypercasual game special?
We reached to Ice Cream Inc and Bubble Sort Color Puzzle Game publisher TapNation to answer this question. Florian Jauffrineau, Publishing Manager at the company said:
Hypercasual games are not a genre but more of a business model. It includes a lot of different typologies of games such as Arcade, Simulation or Puzzle. All those types of games abide by different rules, but generally speaking, what makes a game truly special is taking one gameplay loop that is satisfying, build upon it and introduce variety, all the while remaining loyal to the original vision or concept.
---
Lion Studios are one of the most popular companies in the genre. Many would like to publish their hypercausal game with them. In April, Lion Studios' games were on the top charts! When we asked them the question above, publisher manager Emre Gerçel said:
What makes a game special for us at Lion Studios, is the unique value the partner studio creates with it for the ecosystem. For us it's more about the vision & talent of the team than the game itself.
---
Hypercasual is a busy genre, but there's always room for new things
Simon Prytherch, Head of Publishing at Kwalee (Draw It, Jetpack Jump) said that killer gameplay mechanic is what makes your hypercasual game special. He said the following when we asked him:
What we're looking for in a Hypercasual game, whether its from a publishing standpoint or as a developer, is that killer gameplay mechanic. Something that when you first see it, you think 'wow that's good', and it feels different to games that have come before it. Hypercasual is a busy genre, but there's still so much opportunity for something new or a genius twist on something else.

That's what makes a game special for us – something that stands out amongst other ideas and makes you think, 'okay, we're on to something here'. A game mechanic that you want to master, and keep playing. We've had that with Draw It, Go Fish, Rocket Sky!, OverTake and many more of our successes… and currently have some special things in the works that have made us feel the same too!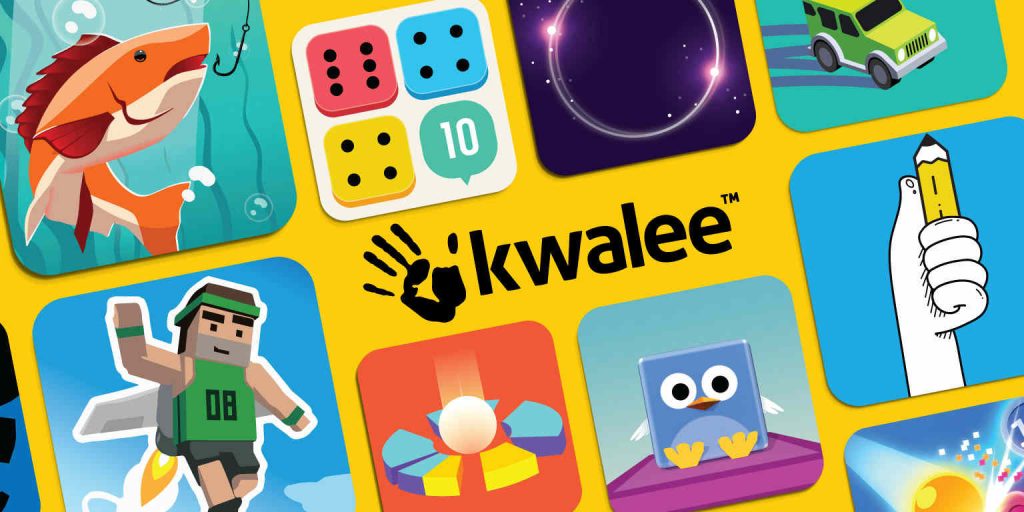 ---
"The success of the project strongly depends on team motivation"
Azur Games, the team behind many hit games like Modern Strike Online, Axes.io, Stack ball, Worms Zone answered this too. For them, the team itself is more important than the game. Artem Nikolayev, Founder of Azur Games said the following to Mobidictum:
We don't have KPI standards for projects, because the approach is different for every case. First of all, we look at the studio: whether these guys are interested in improving their product or not. The success of the project strongly depends on the team motivation and the compliance of the agreements. So the developer-publisher interactions should be comfortable and clear for both sides.

When we evaluate the game's potential, we look at the mechanics, performance, relevance of the game setting, bugs presence, elaboration of nuances, and the overall game quality. If we see a talented team, whose project metrics currently are below the required level, Azur Games is ready to help them get the game up to speed for a successful launch.

Of course, we pay attention to the project's Retention, CTR, and CPI, but it often happens that all these metrics can be significantly improved by applying minor changes to the game. So, the golden rule we always try to keep in mind — take the project as a whole.
Now things should be clearer
We hope that these answers from the best hypercasual developers and publishers helped you to create your next hit hypercasual game. In short we can say that this genre is not like any other genre. Therefore, you need to work on your project with passion to find that killer mechanic, as the experts said above, there's always a place for something new.
Thanks to Azur Games, Kwalee, Lion Studios, and TapNation for sharing their expertise.