How is location activation and street ranking in Mobile Legends done? By activating your location in Mobile Legends, you can check your rank among the Mobile Legends players in your region.
Mobile Legends Location Activation and Street Ranking
To activate your location in Mobile Legends, you must first turn on the location feature of your smartphone or tablet. We recommend connecting to WiFi for the exact location. Then go to Mobile Legends and go to the Friends tab and then the Close Friends tab, and tick the box that appears on the page that opens.
Afterwards, you come to the Leaderboard tab at the bottom of the main page of the game and select your position by pressing the wheel icon in the upper right part of the Street section, and if you are in the ranking, you can check your rank.
The street rankings are updated every week on Monday. Your rank will increase as you play and win in ranked matches.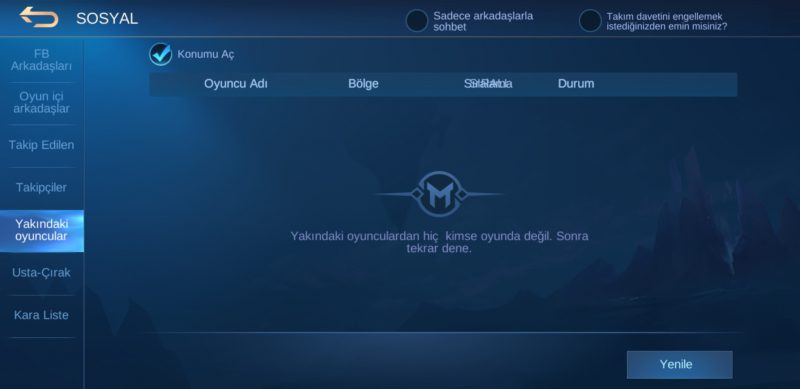 Ranking Rules: Top 10 in Global and Local Rankings
When local rankings are made, all rooms are positioned according to their living quarters. To do this, you need to activate this feature from your phone's location services.
According to your current local government level, the rankings are divided into "Starter Rankings, Mid-Level Rankings, and Advanced Rankings. (Departments may differ from countries to regions. As a result, regions' row rooms may be less than these 3 regions.)
After the week, Hero Points are given to players on Monday at 05:00 server time. The amount of hero points depends on whether the player can rank in the local rankings. If placed in the local ranking, the player will receive an Honorary Title for 7 days.
Hero Points primarily depend on your success in using each hero in Ranked Mode. The more successful you are, the more Hero Points you will receive. However, when you lose a match, you lose some Hero Points.