We have received many messages saying I am having a connection problem with Mobile Legends. "What can I do if my previously running game isn't working right now?" questions such as frequently appeared recently. Many players get stuck on the Mobile Legends loading screen on their Android phones. There are a few different solutions to solve this problem.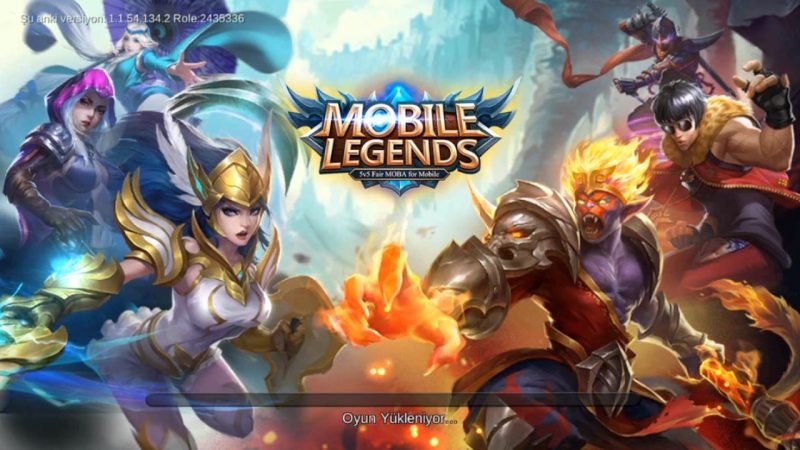 Mobile Legends Not Working: How Can I Fix It?
First of all, if your problem persists since the first download, you need to check if your phone meets the system requirements of the game. If your game was already running and now you are having connection problem, we listed solutions below.
First, enter the settings of your phone and then press the applications section. Find Mobile Legends game from the page that opens and press on it. When you slide your phone down, you will see the storage tab. Enter the storage tab and reset your data. After that, try logging in to the game. If your problem is not solved, you can go to the second step.
Another reason for the Mobile Legends connection problem is that the Android version of your phone is outdated. First, go to settings and press on system settings. From there, go to about your phone to make sure your android version is up to date. If it is outdated, you need to update it.
If you're still having connectivity issues after these two steps, review the system requirements for the Mobile Legends game below.
What are the System Requirements of the Mobile Legends?
To play the game, you must have a device above Android 4.0.3. The game needs 880 Mb of free storage with its latest updates. If your phone has these system requirements and you still have connection problems, you should definitely follow the last solution that might work for you.
1) Hideman
You can download Hideman VPN from Play Store for free. It is very easy to use.
2) Hotspot Shield
Hotspot Shield provides its users with a free 10 Gb cap. You can easily download it from the Play Store.
3) Touch Vpn
You can download Touch Vpn for free on Play Store.
That's it, did these steps solve your problem? Tell us below!
This article has been translated from Turkish by Ragid Hallak.