We have explained the Mobile Legends account recovery process in detail for you.
We have explained the Mobile Legends account recovery process in detail for you. Players can sometimes get bored with the game and delete the game. When they download it again, they don't know how to get to their old account. We've explained in detail how you can fix this problem. We also mentioned what you need to do to avoid losing your account again.
How to recover Mobile Legends account?
Mobile Legends players go to many ways to recover their accounts. If you do not want to deal with these, we recommend that you verify your account the first time you download the game. So you can easily access your account. If you have forgotten your Moonton account password, you can easily recreate the password, but you should know your account's email address. Those who know the e-mail address can follow the steps below.
First of all, we enter our profile from the upper left corner.
After logging into our profile, we enter the "Account Settings" section at the bottom left. You can also link your account to different platforms from this section. In this way, your chances of losing your account will be considerably reduced.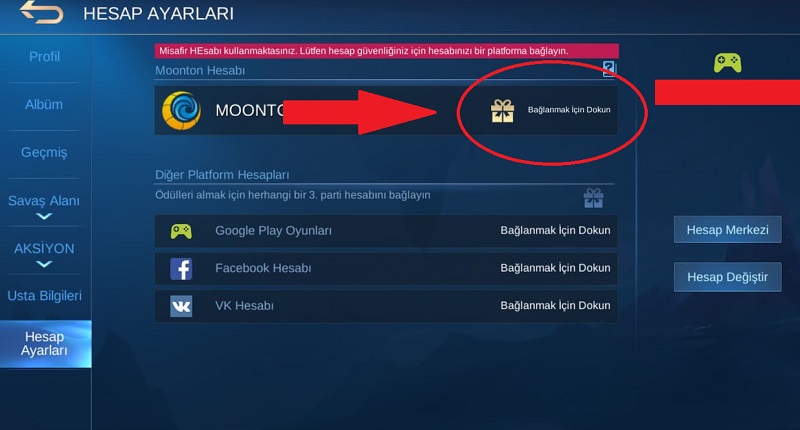 In the next step, we log into our Moonton account.
We scroll down the page that opens. At the bottom, we press the "Connect to Your Moonton Account" section.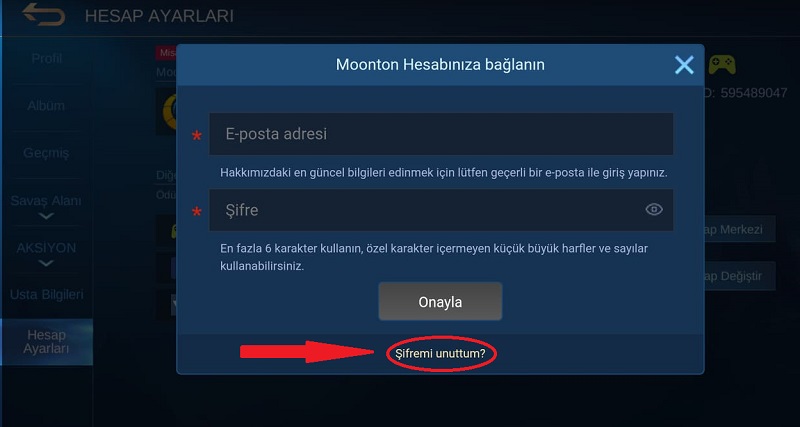 In the window that opens, we click the forgot password section.
We enter the e-mail address of your account in this section. Then a link will be sent to the e-mail address you entered. You can easily reset your account password by clicking the link.
I do not know the email address of my Mobile Legends account
In such a situation, there is not much left to do. Because if you have forgotten your e-mail address, you cannot verify that the account belongs to you. However, there is a small action you can take. You can request assistance by contacting the Mobile Legends support team. If you explain in detail what your problem is to the Mobile Legends Support team, they will get back to you in a short time. This process is mentioned in detail in the video we left below.
Verify your account
If you do not want to encounter such a situation again, verify your Mobile Legends account with a few accounts. You can verify your account with Facebook, Google Play Games and Vk. In addition, we recently informed about the Mobile Legends Meta Heroes, which we will renew in each update. If you want to increase your chances of winning in the game, you can check out the meta heroes.