Recently, the mail service called Yopmail has started to come up among Brawl Stars players. According to what is said, thanks to Yopmail, we can easily steal the Brawl Stars account of the person we want.
There are many rumors between the Yopmail and Brawl Stars relationship. According to what is said, thanks to Yopmail, we can easily steal the Brawl Stars account of the person we want. We have researched the subject of "Yopmail Brawl Stars account stealing" for you, our valuable readers, and present the facts in this article. Please read the entire article and remember that you can inform everyone by commenting what you know about it.
Is stealing Yopmail Brawl Stars account real?
Yopmail.com Brawl Stars Account Stealing
Brawl Stars Account Stealing Process
Supercell Yopmail
Is stealing Yopmail Brawl Stars account real?
The issue of stealing accounts with Yopmail became extremely popular these days among players. Before we get into the details, one of the things we should say right from the start is that it is a legal offense to steal another player's account. There is a labor on the account you want to steal, and you will usurp this effort. There is no difference between the theft in real life and the theft in a virtual environment. Please, knowing this, read the rest of the article.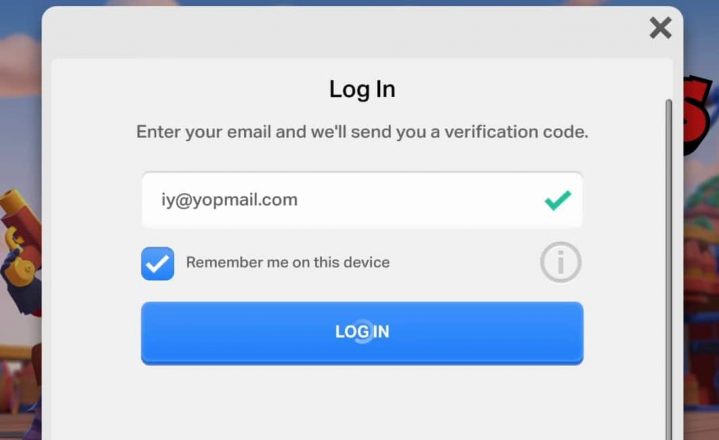 There are rumors among the players about the Brawl Stars account being stolen via Yopmail. We tried this system and convey the results so that you can see the details on this subject completely and not have any problems with Yopmail Brawl Stars account stealing.
Yopmail.com Brawl Stars Account Stealing
Let's take a look at what Yopmail is and the system before moving on to the claims that his account will be stolen with Yopmail. Yopmail is a service that allows its users to create single use mails. In this way, you can easily bypass mail verification on junk accounts, but this method is never correct. As you can imagine, it is not safe for many users to use the same email address. You should only use Yopmail to bypass mail verification on unimportant sites. However, some players claim that they stole an account by logging into Supercell with these shared mails on Yopmail. So what is this situation? This issue is both correct and incorrect. Let's examine both sides.
Brawl Stars Account Stealing Process
You can receive e-mail addresses that do not have a password via Yopmail. If the person whose account you want to steal has opened their Supercell account with an e-mail address they received from Yopmail, you can easily access that account. This is exactly how it goes: For example, you think your friend received an e-mail from Ali Yılmaz and Yopmail. In order to log into your Supercell account, as you can see in the Yopmail.com Brawl Stars account stealing header, you start to log into Yopmail and try out possible e-mail addresses. You are trying to access the account by trying many extensions such as aliyilmaz [@ sign] yopmail.com, aliyilmaz1 [@ sign] yopmail.com. If you choose the correct e-mail address, you can see your friend's Supercell account information. For this, you need to take steps to reset the password of Supercell account. You can do this on Supercell's official website. After all these transactions, the transaction is complete, you have the account now, until it is stolen by someone else!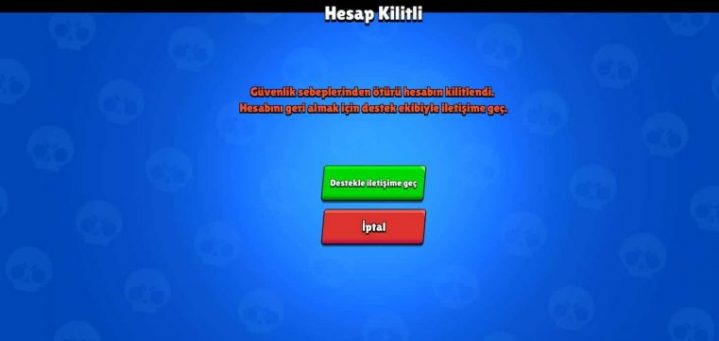 Supercell Yopmail
We can say that the most interesting part of the job is that Supercell took care of this problematic situation. According to the latest information, you can no longer register for any Supercell game with any Yopmail.com extension email address. This shows that none of the processes we have described above can actually happen. Let's say Supercell gave up this decision in the following process and made its relationship with Yopmail positive. So would it make sense to use Yopmail then? Let's get to this topic.
Binding Yopmail Brawl Stars
Supercell took precautions by noticing the players who log in to Supercell ID with common mails used over Yopmail. If you try to login to Supercell ID with an e-mail address with Yopmail extension, your account will be banned. If you don't want your account to be banned, never use this method! We welcome everyone who wants to improve themselves quickly instead of stealing an account, to our Brawl Stars characters page. On that page, you will find many details about the game and the characters.
Recommendations for Brawl Stars Account Stealing
Yopmail looks like a system used to steal the accounts of those who tried this method. In addition, we have the following opinion. Players have been playing for months, maybe years, and unlocking in-game features to advance their account. Perhaps they are making their accounts what they want by purchasing material items. Before using such methods, consider how you would feel if the same thing happened to you, and then you can understand how disrespectful issues such as account stealing are. You can also earn brand new hobbies from our Brawl Stars Coloring page instead of stealing people's accounts. We wish you lots of fun games.