Video oyunları, bugün dünyanın en karlı sektörlerinden bir tanesi haline geldi. Dünyanın dört bir yanından geliştirici stüdyolar, bizlere üst kalitede oyunlar sunmak için muazzam büyüklükte vakit, efor ve bir o kadar büyük meblağda paralar harcıyorlar. Tabii ki harcanan para ve emeğin bir karşılığı olarak da büyük miktarlarda kazançlara ulaşıyorlar. Peki dünyanın en büyük 10 oyun şirketi listesinde hangi firmalar yer alıyor?
Tencent
The world's largest video game company is predictably Tencent. Tencent is a massive Chinese company that owns most of today's most popular video games. Tencent doesn't just focus on video games; it has stakes in Fortnite, League of Legends, Call of Duty, and many other games that have achieved incredible success. Tencent also owns nearly all Riot Games, behind League of Legends and Valorant, and part of Epic Games, behind Fortnite.
Sony Interactive Entertainment
The next big video game company on the list is Sony Interactive Entertainment. In addition to PlayStation video game consoles, Sony Interactive Entertainment also develops exclusive games. PlayStation exclusives are developed under various studios they own, including Last of Us developer Naughty Dog and Insomniac Games, which is behind recently acquired titles like Marvel's Spider-Man and Sunset Overdrive.
Xbox Game Studios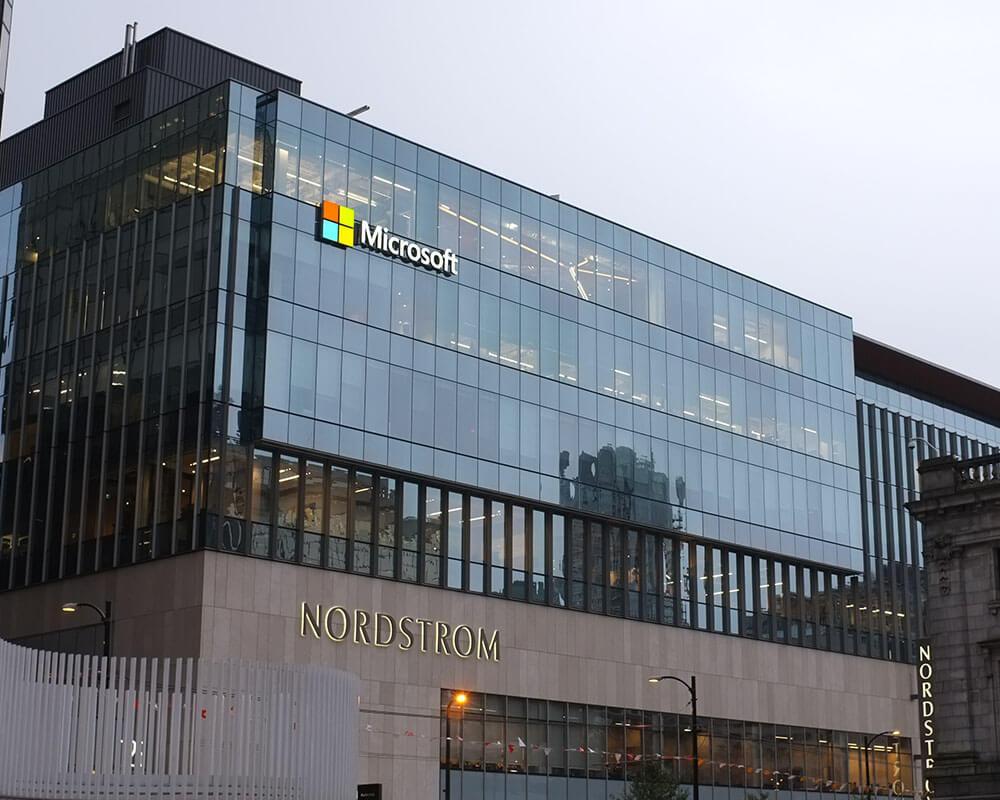 Microsoft Game Studios was launched in 2000 but was later renamed Xbox Game Studios. Just as Sony is behind various games for PlayStation, Xbox Game Studios does the same for Xbox systems. Halo is by far the biggest franchise from Xbox Game Studios. Other games offered by Xbox Game Studios include Gears of War and the recently added Minecraft.
Nintendo
While Nintendo was initially a playing cards company, it has become a part of the video game world with many iconic video game consoles and games over the last four decades. Some of the biggest video game franchises are under Nintendo. These series include Super Mario, Pokémon, The Legend of Zelda, and Super Smash Bros.
Electronic Arts
Electronic Arts, also known as EA, is behind some of today's most popular video game franchises. EA offers us popular games such as Battlefield, Titanfall, The Sims, Need for Speed, Mass Effect, Dead Space, and Star Wars. EA is also responsible for all popular EA Sports games such as FIFA, Madden NFL, and NHL.
Activision Blizzard
World of Warcraft, Call of Duty ve Overwatch gibi dünyanın en popüler oyunlarının arkasında bulunan Activison Blizzard, hayranları tarafından oldukça sevilen bir şirket. 2008 yılında Activision ve Blizzard'ın birleşme kararı şirketi dünyanın en büyüklerinden biri haline geldi. Satın alma sürecinde bir sorun çıkmazsa Activision Blizzard, Microsoft bünyesine katılacak.
Ubisoft
Ubisoft is a publicly-traded gaming company with a very successful video game franchise, including Assassin's Creed, Far Cry, Prince of Persia, Watch Dogs, Tom Clancy, and Just Dance. The company continues to produce games for both mobile, console, and PC platforms from past to present.
Take-Two Interactive
Take-Two Interactive is a US-based international video game producer and distributor. Take-Two incorporates Rockstar Games and 2K Games. The company has released famous video games such as Grand Theft Auto, Mafia, Manhunt, and Bioshock. It also publishes 2K Sports productions of 2K Games, which it owns. Today, due to the similarity of the name, it is frequently on the agenda with the lawsuits filed against many unrelated companies.
Square Enix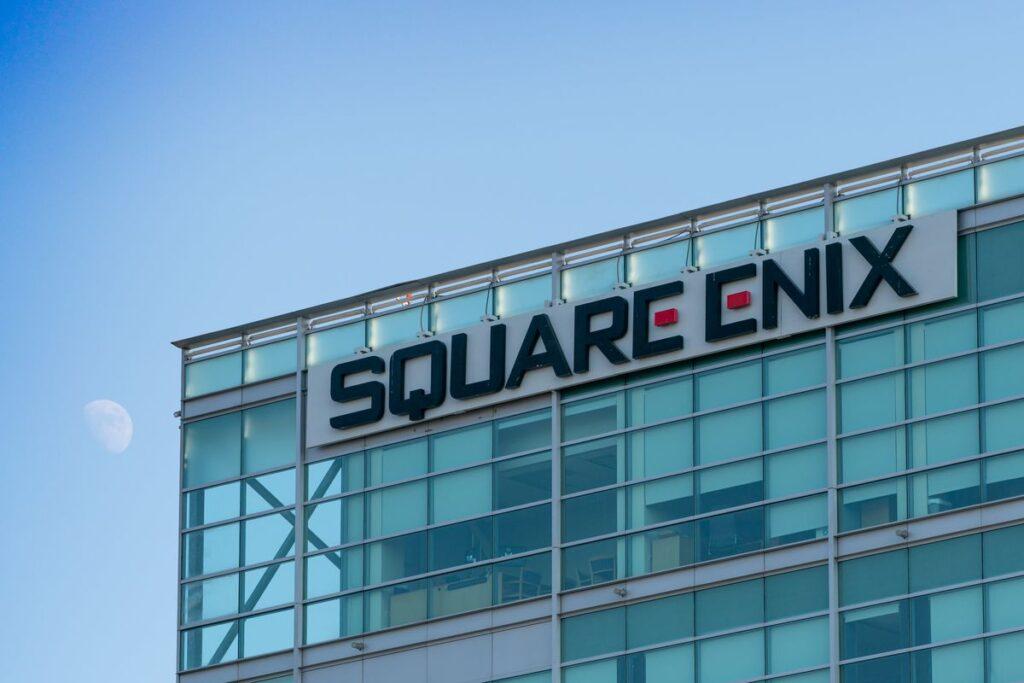 Another big video game company based in Japan is Square Enix. Both Enix and Square merged in 2001 to present the long-running Final Fantasy, Kingdom Hearts, Tomb Raider, and many other major franchises.
Capcom
1979 yılında kurulan Capcom, kuruluşundan bu yana Resident Evil, Devil May Cry, Dead Rising, Street Fighter ve Marvel vs. Capcom gibi oyun serilerini geliştirdi. Firma ayrıca geçtiğimiz günlerde Castlevania serisinin 35. yıl dönümüne özel bir NFT koleksiyonu tanıttı.
How to join gaming companies?
To work in game companies, you must first develop yourself in any field related to game development (e.g., 3D modeling). However, game companies are not only interesting in game developers and areas such as community and business development. If your CV is strong enough or you have an excellent undergraduate education, you can reach many game companies through various platforms and apply to any of the sought-after positions.
Bu platformlar arasında kendi oluşumumuz olan Mobidictom Jobs'da bulunuyor. Jobs platformuna giderek bulunan ilanlar arasından kendinize uygun olana kolayca başvurabilirsiniz.
Ayrıca online kariyer etkinliklerimize katılarak kendinizi öne çıkartabilir, şirketlerle birebir görüşebilir ve canlı bir şekilde sektörden tavsiyelere ulaşabilirsiniz (yada Mobidictum Business YouTube adresimizden tekrarlarına ulaşabilirsiniz).
Most valuable video game companies
Although we have included the largest video game brands in the general comparison in our list above, when we look at the financial values of the companies, we come across a list like the one below.
| | |
| --- | --- |
| Sony | $25.0 billion |
| Tencent | $13.9 billion |
| Nintendo | $12.1 billion |
| Microsoft | $11.6 billion |
| Activision Blizzard | $8.1 billion |
| Electronic Arts | $5.5 billion |
| Epic Games | $4.8 billion |
| Take-Two Interactive | $3.1 billion |
| Sega | $2.3 billion |
| Bandai Namco | $2.2 billion |
En değerli video oyun şirketleri (2021 araştırmalarına göre hazırlanmıştır)