In this interview, we delve into the world of game monetization with Xsolla. Xsolla's extensive suite of tools and services empowers developers and publishers to navigate the intricate landscape of game monetization successfully. From anti-fraud protection to the "Pay Station," Xsolla simplifies payment integration, allowing developers to focus on creating exceptional games. We thank Chris Hewish, the President and Interim CEO of Xsolla for this interview and invite you to join us as we explore their insights and strategies.
Can you tell us about Xsolla, what it does, and what added value it offers to developers?
At Xsolla, we create opportunities for developers and publishers by providing them the tools and services needed to help market, sell, and monetize their games. We offer a variety of products and solutions such as anti-fraud protection, game launchers, and our flagship 'Pay Station', which supports 700+ payment methods. This provides value for developers as gamers from across the world can transact with games and features such as IAPs, regardless of where they're from. Ultimately, our mission is to make implementing payments in games easy in order to let developers do what they do best: make great games.
Can you explain how Xsolla enables developers to bypass third-party storefronts and sell directly to gamers? What are the benefits of this approach for both gamers and developers?
We have a number of solutions that give developers the power to bypass third-party storefronts and go directly to their players. This includes Launcher, Digital Distribution Hub, Site Builder, and our most recent breakout solution… Web Shop. This solution has been designed to give mobile developers the full power of e-commerce, including the ability to sell bundles of their in-game items directly to consumers. Web Shops mean developers can keep more of their revenue on certain purchases, accept more payment methods, and receive data that helps them personalize their marketing. They can even apply their own branding to their Web Shops, creating an appealing hub for their games' most engaged players.
I wouldn't say it's necessarily about bypassing third-party storefronts but more about expanding and augmenting your business model. It's a variation of the direct-to-consumer model we've seen applied to great effect by large publishers such as EA and Ubisoft, which use websites, proprietary game launchers, news portals, and email marketing to increase touchpoints with insights into their players. A hybrid model that combines direct-to-consumer with established platforms is often most effective, as shown by Blizzard recently announcing that some of its games will soon join Steam.
What challenges do developers face when selling directly to gamers, and how does Xsolla help overcome these challenges?
I think one of the main challenges is the fundamental knowledge of what's out there and what's possible, although the awareness of direct-to-consumer models has noticeably risen in recent months. The other key consideration for developers is concern about breaking any of the rules set by the two main app stores. These are core distribution and monetisation platforms and critical for the success of any mobile game. However, as long as certain criteria are met, such as having a web version of your game and ensuring all items are also available in-game, having a Web Shop alongside a presence in the app stores is straightforward.
When should developers begin discussing monetization strategies for their games? Is there a one-size-fits-all approach, or does it vary depending on the type of game or target audience?
How developers approach monetization certainly varies from studio to studio, but in the current difficult mobile marketing climate, it's advisable to consider monetization strategies from the very beginning. Mobile game monetization is often inseparable from gameplay loops, particularly as more hyper-casual developers look to the hybrid-casual model with a greater emphasis on IAPs.
Likewise, a single monetization method does not have to stand in isolation; diversification is key. We've seen partners have great success when multiple sources of revenue combine, such as several ad formats, in-app purchases, and Web Shop purchases. Ultimately, understanding your player base is vital for success. Focusing on the needs of your audience at every stage means that gameplay loops and monetization can be tailored to them.
Do certain monetization practices work better on mobile platforms compared to console platforms (and vice versa)? What are some key differences developers should consider?
As a very general rule, console gamers are less receptive to ads than mobile gamers, who appreciate the value exchange of formats such as rewarded video. On the flipside, console and PC gamers might spend $70 on multiple games per year, while it's often difficult to make a success of a mobile game that's not free-to-play. The business models of mobile and console/PC are arguably converging, though, with greater focus across the board on in-game purchases such as cosmetics and LiveOps. And according to Comscore's 2023 State of Gaming report, 74% of all gamers are neutral towards advertisements if they are rewarded for watching them. Although this sentiment is beginning to shift more negatively due to changes in the mobile advertising landscape that have forced games to run more ads.
How can developers leverage platform-specific monetization practices to maximize their revenue potential? Are there any specific strategies or approaches that you recommend?
With the higher prevalence of freemium titles on mobile, developers can make use of tried-and-tested ad formats such as rewarded video, as well as catering to high-spending gamers with lives, powerups, and cosmetics. Offering IAPs in the form of bundles is a proven way to boost revenue by engaging your most enthusiastic player base. Of course, the benefits of this are amplified when taking these deals directly to consumers. For premium titles, battle passes are frequently used by developers to increase revenue and retention as players return to a game to climb the ranks and collect the rewards that come with it. This strategy not only increases revenue but also improves player engagement when exclusive content is offered to a game's most loyal player base.
Xsolla has a wide variety of services and products. Looking from a developer's perspective, what is your favorite Xsolla product, and what makes that product your favorite?
That's like asking me to choose my favorite game! It's impossible. We have a pretty wide suite of products and services, but our PayStation is very much at the core of what we offer and unlocks a world of opportunity for developers by enabling gamers to transact in their local currencies and payment methods. Furthermore, when looking past any individual product, I'm most proud of how Xsolla creates opportunities for the games industry. Creating opportunities is truly our superpower, more than any individual product or solution.
Can you tell us the future you envision for Xsolla?
Earlier this year, we partnered with Mastercard to create a 'pay with points' scheme for gamers. We've had great initial feedback, so we're eager to explore how we can work with more established global players to cater to developers and gamers. Ultimately, we want to be a major part of the evolution of gaming's business models as the industry returns to growth following a couple of quite challenging years.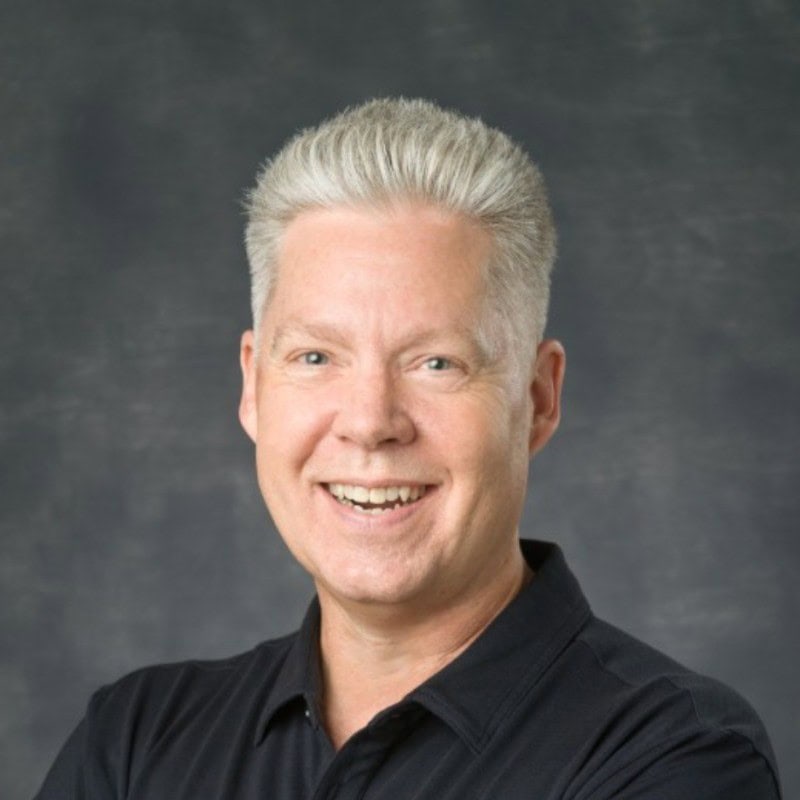 Chris Hewish
Interim CEO and President of Xsolla
Hewish has over 15 years of experience in the game industry. He worked across all platforms and genres on games ranging from AAA to Indie, winning multiple awards and increasing revenue at every stage. As the Interim CEO and President of Xsolla, he's responsible for setting and executing the short and long-term goals, plans, and strategies of the company, which is the leading business engine for the video game industry.